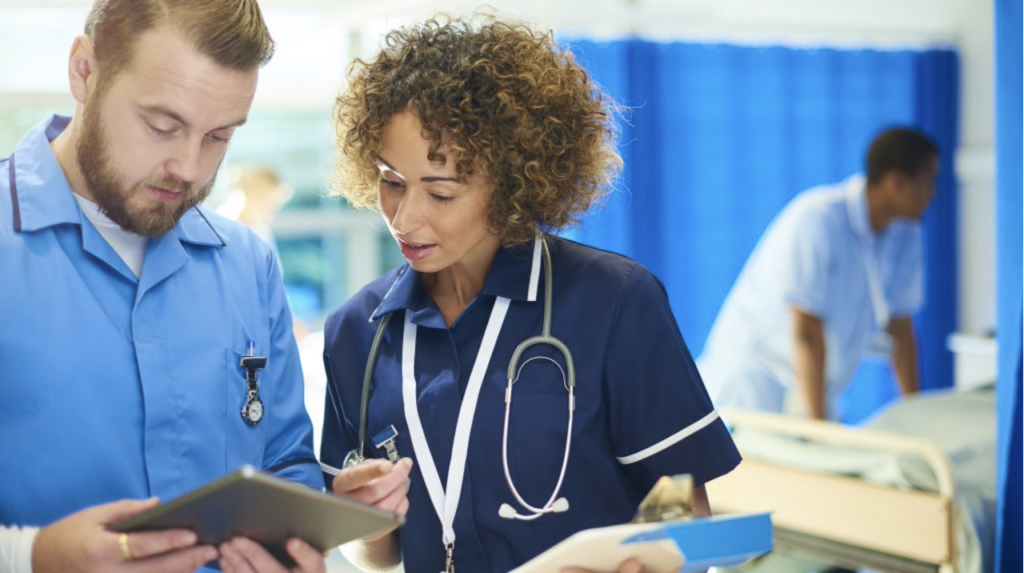 LIMA implement a fully scalable infrastructure to improve patient outcomes
LIMA has been proud to support NHS Midlands and Lancashire Commissioning Support Unit (MLCSU) in developing its IT infrastructure to enable them to provide quality patient care.
MLCSU provides end-to-end support to health systems and employs 1,600 people. It's comprised of 50 clinical commissioning groups, including nine sustainability and transformation partnerships, covering a quarter of England's population with a total annual healthcare spend of £13.5 billion.
The challenge? MLCSU's Business Intelligence team has many performance indicators with short timescales, so they needed a reliant, resilient system, operating every day of the year, with data stored in one environment and managed collectively. Additionally, they required the ability to scale on-demand and access self-service cloud capabilities.
Secure scalable platforms for quality patient care
LIMA Networks helped MLCSU implement a solution that was fully secure and could expand and accommodate the changing customer demand. LIMA delivered:
Physical system migration.
Secure connectivity via Health and Social Care.
Network (HSCN) with advanced security solutions.
Flexible cloud services for on-demand requirements.
ProActive 24/7 support.
READ MORE | To read more LIMA success stories, click here to visit our case study hub
LIMA's approach
We follow a structured approach that follows four stages. Read on to find out more.
Learn
MLCSU required the migration of infrastructure under a managed service, provided by HPE and Microsoft, from a Birmingham data centre to LIMA's data centre in Manchester. The two racks of server and storage infrastructure host key applications in the delivery of services to employees, customers, and patients. There were two important aspects to planning the migration:
Ensuring availability was maintained to the customer's IT services at all times. The initial phase of the project required close collaboration between LIMA's Solutions Architects and the managed service providers.
To constantly maintain security, patient data must be transmitted across the Health and Social Care Network (HSCN) which needed to be commissioned from LIMA's cloud platform.
Implement
LIMA proposed an Infrastructure as a Service (IaaS) resource pool from their hosted platform. Consuming the cloud services this way helps to lower overall costs, in comparison to dedicated virtual machines, and offers flexibility in migration and ongoing management. In addition to the security provided by the caged racking, sophisticated firewall configurations were required to meet the requirements of NHS digital compliance.
LIMA delivered a tiered storage model, providing high-performance disk for key applications and low-cost, high-capacity disk for archive and backup.
Manage
The MLCSU team have access to 24/7 support from the LIMA Service Desk. MLCSU's ProActive support includes ongoing Release Management to ensure the software is up to date, running as efficiently as possible and MLCSU can make use of the latest feature enhancements and capabilities. LIMA also provides Change Management through their ProActive support contract and the LIMA Change Authority Board meets twice weekly to review changes and act as a level of quality-assurance to approve or reject a change.
Assess
MLCSU was looking for cost efficiencies as well as technical excellence to deliver their business objectives and increase performance across the CSU. The ability to use the self-service portals to increase resources within the IaaS resource pool gives MLCSU the agility it needs to respond quickly to employees, patients and customers. The CSU benefits from automated utilisation reports, helping to control costs and usage across the platforms, as well as capacity and budget planning for the future.
LIMA's monitoring service provides complete visibility of infrastructure performance across MLCSU's physical and virtual environments. LIMA customise alert thresholds, ensuring they can provide ongoing health assessments and proactively triage any incidents before they become critical problems. These reports are reviewed at the monthly service review meetings so LIMA can work together with MLCSU in preparation for future requirements.
What MLCSU had to say…
"LIMA's flexible approach to adapting to our changing requirements was key to the project's success. Resources were allocated to the CSU but the manner in which they are to be consumed continues to be regularly adjusted, highlighting the depth of LIMA's multi-skilled team. LIMA's project management team were able to continually respond to this challenge and the LIMA online support portal and 24/7 service desk kept us regularly updated on the progress of each deployment. Our teams worked well together, and the end result has given us the additional functionality, scalability and resilience we sought. – Kevin Roberts, Development Manager (Business Intelligence), MLCSU."
Click here to find out more about how LIMA can help your business. Or you can follow us on Linkedin to stay up to date with the latest news and industry updates from LIMA.