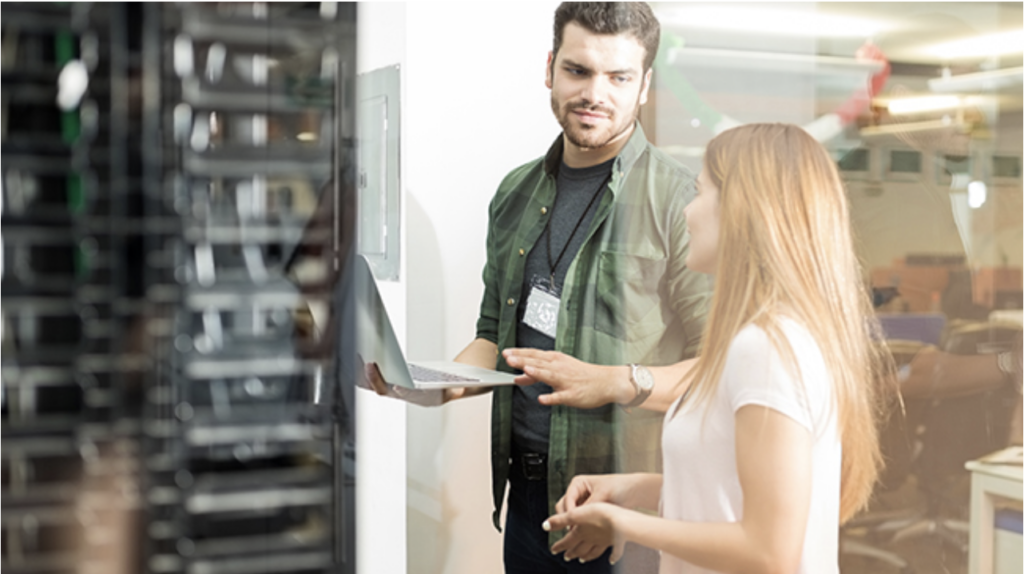 5 reasons you should move to a cloud-first backup strategy
Data is the essence of modern business and any form of unwanted data loss is a significant threat to business success. The move to remote working has put added pressure on businesses to ensure their Backup as a Service (BaaS) strategies are robust, secure, and most importantly, scalable. BaaS solutions are crucial to protecting your business's information from the risk of loss associated with user-error, hacking, or any other kind of technological incident.
BaaS cloud services reduce the chances of a business being disrupted if the worst was to happen. Instead of backing up your data on-premise, which requires Capex investment, on-going maintenance and internal IT resources, BaaS connects systems to the cloud, all succinctly managed by an outside provider. What are the benefits of Backup as a Service? Read on to find out…
5 benefits of a cloud-first backup strategy
Save money
Many businesses choose to switch to a cloud backup up as a service because of the cost-efficiency. BaaS software can be much more affordable than the cost of tape drives, servers and traditional hardware systems that are often necessary to perform backups in physical data centres. One of the key benefits of a cloud backup strategy is the ability to reduce costs via consumption-based contracts, purchasing only the resources you need, when you need them.
Eliminate downtime
As all your data is being managed, accessed, updated, and controlled in the cloud, BaaS will reduce the chance of manual errors, allowing you to monitor and modify data with ease. It provides improved recovery time if disaster strikes and allows you to easily recover data from a specific point in time and access your backups wherever and whenever you need them, with just an internet connection.
Enhanced flexibility
With cloud computing, you have the flexibility your business needs. Cloud environments are familiar and easy to use with the added benefit of being quick to deploy and adopt. BaaS ensures your business has the freedom to innovate and remain agile as your teams will always have easy access to the resources they need.
LIMA are experts in cloud services and our technical specialists will deliver the right solution for your business, making sure you get the flexibility you need from your cloud services whilst maintaining effective financial control.
Fast, secure, and reliable
When your data is stored in the cloud it is encrypted, meaning you're not as vulnerable to the typical threats of data leaks, hackers or user-error. LIMA BaaS offers intelligent protection against cybersecurity threats, natural disasters and much more.
Implementing a cloud-first strategy helps you keep on top of complex regulatory compliance and security requirements. For example, many regulations dictate that data storage should remain in a certain region. In a cloud environment, you can keep data connected, without removing datasets from a specific region.
Easily scalable
Scalability is, without doubt, one of the biggest benefits of a cloud-first backup strategy, and throughout the Covid-19 pandemic, we've seen the importance of having a scalable infrastructure more than ever before. Cloud backups are incremental and scalable meaning that if you need additional storage space or features, it's an easy fix.
LIMA BaaS
Well-designed and executed cloud services are the foundation of your business's resilience.
LIMA's end-to-end, integrated portfolio of cloud solutions can help you build resilience across your business and improve your bottom line. Our easy to manage, cost-optimised, flexible approach allows your IT teams to focus on innovating, without worrying about the risk of data loss. Click here to speak to one of our cloud backup experts to find out more.