---
Future-proof your operations with an agile, adaptable IT infrastructure that meets your needs now and tomorrow.
From the right high-performance platforms to the latest wireless, networking and data storage technology, LIMA's approach to infrastructure is pragmatic, integrated and rooted in a sophisticated understanding of your business.
---
Infrastructure-as-a-Service (IaaS)
Enjoy superb scalability and ultra-quick IT provisioning, while reducing capital expenditure, on-site hardware and the need for routine maintenance.
Wireless solutions
Expand your people's ability to communicate and collaborate from anywhere, while facilitating flexible working. Wireless networks are simple and cost-effective to install, with no complex cabling or onsite disruption.
Enterprise storage
However great your data storage needs and however many platforms you operate, LIMA can help you accommodate them securely and efficiently – with fast availability, convenient yet secure sharing and reliable backup.
Software-Defined WAN
Effortlessly handle the complexity of modern, cloud-based apps and networks, with specially designed, high-performance SD WAN from LIMA.
Maintain network speed, even with multiple clouds and business locations
Prioritise and protect business-critical traffic
Simplify operations with centralised control and dynamic routing
Reduce costs
Smarter data centres
Enable your applications to work efficiently across different environments, from cloud and virtual platforms to older legacy architecture. Our Software Defined Data Centres harness the power of automation in creative ways to make your business more agile, resilient and cost-effective.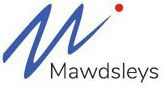 "It's a pleasure working in partnership with LIMA, not just because they are technically excellent but because of their unique values and consultative approach. They are dedicated to understanding the needs of their customers to ensure their solutions provide real business benefits."
- Director of Transformation, Mawdsley's Brooks & Co
Find out how we can optimise your IT
Why LIMA?
Experienced
Over 25 years delivering value as the IT partner of choice for the UK's most ambitious organisations
Independent
Broad IT skills across multiple technologies to provide the best solutions for public and private sectors
Dependable
Proven track-record of IT deployment across industry
Insightful
A forward-thinking IT partner combining insight, expertise and technology to deliver sustainable results
Delivery
We do whatever it takes to help achieve resilience, optimisation and growth through technology