---
Entrust the management of your IT infrastructure to LIMA, with a choice of support options to suit your needs.
The result? Freedom to focus on your business, safe in the knowledge that your IT performance is ensured by a dedicated, experienced team. Our service management portal gives you real-time visibility of vital metrics and services, along with online learning for your people.
---
End user support services
Derive real value from your IT resources by freeing them up to focus on business-critical initiatives. LIMA's EUS function delivers a sophisticated, scalable infrastructure that will streamline your IT operations, giving seamless IT experiences for your business and end users.
Outsource your whole IT infrastructure end to end: telephony, networking, connectivity, foundation security
Relieve the pressure of running your own first-line support
Empower and retain your valuable IT talent
Reduce support costs and balance your budget more predictably
Meet all relevant ITIL standards with in-built governance and standardisation
Find out how outsourcing your EUS function can shift focus onto business value here.
ProActive Support
Our Service Delivery Team has complete, round-the-clock visibility of your infrastructure and carries out ongoing maintenance to boost availability and performance.
Available 24x7x365: visit your dedicated portal or contact the team by phone or email
100% proactive: by constantly monitoring your infrastructure, we gain priceless insight to help maintain performance and reduce risk
Totally flexible: easily change the assets you want us to manage, while establishing a tailored schedule of alerts, thresholds and notifications
Clear, transparent costing: easily get it all for an agreed, predictable annual fee
Active Support
Already have an in-house team, but want to call on dependable expert support when needed? This is the option for you.
Available 24x7x365: visit your dedicated portal or contact the team by phone or email
Rapid incident management: maintain a seamless service to your end users, with issues fixed swiftly as a matter of priority
Third-party vendor management: leave us to liaise with third party vendors for any assets we manage on your behalf
Clear, transparent costing: full incident management for a predictable annual fee
Choose a support option that fits your needs: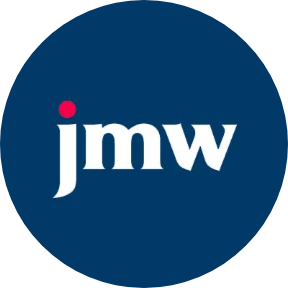 "The technology and services LIMA has implemented have enabled our IT team to focus on delivering business benefits rather than reacting to system failures and malfunctions."
Partner and Director of IT and Communications, JMW Solicitors LLP & Co
Find out how we can help your business grow
Why LIMA?
Experienced
Over 25 years delivering value as the IT partner of choice for the UK's most ambitious organisations
Independent
Broad IT skills across multiple technologies to provide the best solutions for public and private sectors
Dependable
Proven track-record of IT deployment across industry
Insightful
A forward-thinking IT partner combining insight, expertise and technology to deliver sustainable results
Delivery
We do whatever it takes to help achieve resilience, optimisation and growth through technology