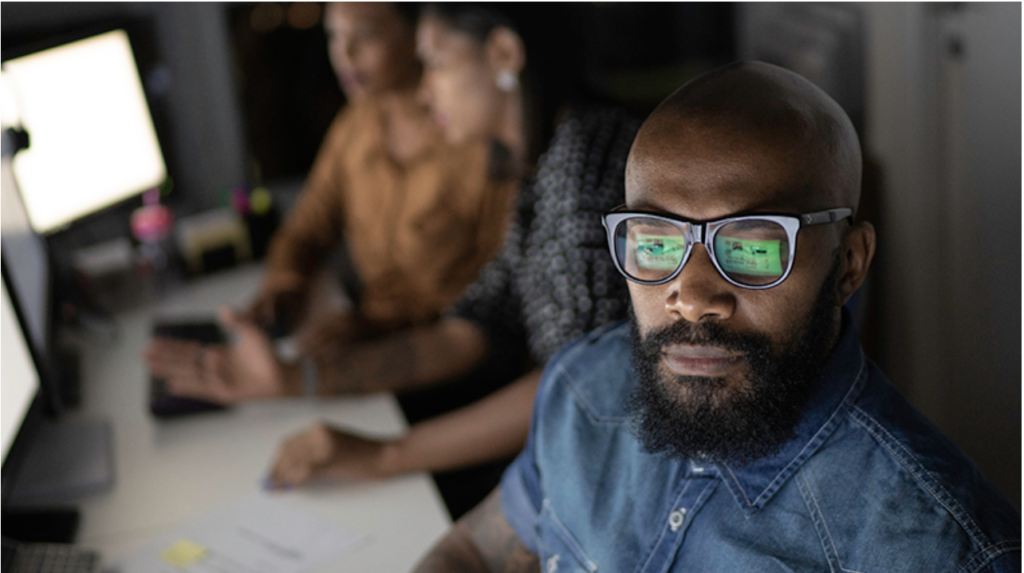 LIMA host Disaster Recovery as a Service lunch and learn webinar
On Monday, LIMA was delighted to host the second of our Cloud Services lunch and learn webinars, this one focused on Disaster Recovery as a Service.
Hosted by Thomas Keighley, Head of Sales at LIMA, we were pleased to welcome some familiar faces on the call with attendees joining who were with us for the first session on Backup as a Service. You can click here to watch the recording of that session.
So far, the lunch and learn webinars have proven a huge success and have been a great way to introduce people to LIMA Cloud Services, whilst knowledge-sharing in an informal and interactive way.
For the DRaaS webinar, we were joined by:
Ryan Ratcliffe – Chief Sales Officer at LIMA
Ian Heptinstall – Senior Solutions Architect at LIMA
Andrew Naylor – Director of Transformation at Mawdsleys
Throughout the Cloud Service webinars, our main objective has been to focus not only on the technology, but to share the key outcomes and benefits that can be gained from implementing cloud solutions. As a business, we are dedicated to delivering outcome lead solutions whilst becoming an extension of your business which breeds collaboration and nurtures partnerships.
LIMA's Disaster Recovery as a Service solution
LIMA's Senior Solutions Architect, Ian Heptinstall, gave us an insight into the benefits of DRaaS and how LIMA can help protect your business should an outage occur, ultimately threatening business continuity.
Ian shared what LIMA consider to be the top three benefits of DRaaS…
Top three benefits of a DRaaS strategy
Save money whilst receiving expert support
DRaaS is cost-effective allowing you to maintain strong financial control whilst benefitting from LIMA's expert support to handle unexpected events, efficiently and quickly.
Achieve business RPO and RTO
Provides peace of mind and ease of recovery to achieve your business RPO and RTO.
Reduce IT complexity and business risk
DRaaS reduces IT complexity and frees up your IT team to focus on strategic business projects whilst providing peace of mind.
A Q&A with LIMA customer, Andrew Naylor
We were delighted to be joined by Andrew Naylor, Director of Transformation at Mawdsleys, who has been a customer of LIMA, across multiple organisations, for 14 years. During a Q&A, Andrew shared an insight into the beneficial outcomes they have experienced by implementing LIMA DRaaS and the strategic partnership.
Andrew explained:
"Mawdsleys is a global pharmaceutical wholesaler and provides a wide range of services to the pharmaceutical industry and the healthcare sector more generally. Here in the UK, our biggest customer is the NHS and we provide a variety of services such as the delivery of life-saving medicines to hospitals across the country."
Andrew explained that he initially introduced LIMA to Mawdsleys because of our ability to deliver IT and business outcomes across multiple technology stacks and solutions. He shared just some of the risks associated with the previous disaster recovery solution that Mawdsleys had in place and ultimately, why they decided to move to LIMA DRaaS:
"We previously had multiple complex technologies to deliver backup and replication, there was very limited testing in place, no robust DR plan and we had no out of hours support. Overall, it was a very difficult and risky time for Mawdsleys. Ultimately, having the risk of not being able to get the life-saving drugs that we produce out to the NHS when needed."
Finally, he told us why he would recommend LIMA:
"LIMA has a vast amount of experience in supporting these types of transformational programmes. We work really well together and LIMA act as an extension to our business… It's not just a DR solution for us, we lean on LIMA for advice and expertise when we're trying to do our own things internally as well, it's a working balance between us all."
Don't worry, there's still time to find out about LIMA's Cloud Services
Over the next few months, we'll continue to explore our Cloud Services in interactive lunch and learn sessions following the below schedule:
LIMA Cloud assessments ​
Security as a Service ​
LIMA ProActive managed support ​
The sessions aim to discover how LIMA Cloud Services deliver real business benefits whilst providing attendees with the opportunity to hear from one of our customers who is directly benefiting from that service.
---
LIMA are experts in cloud services and our technical specialists will deliver the right solution for your business, making sure you get the flexibility you need from your cloud services whilst maintaining effective financial control. Click here to speak to one of our Account Managers to find out more.