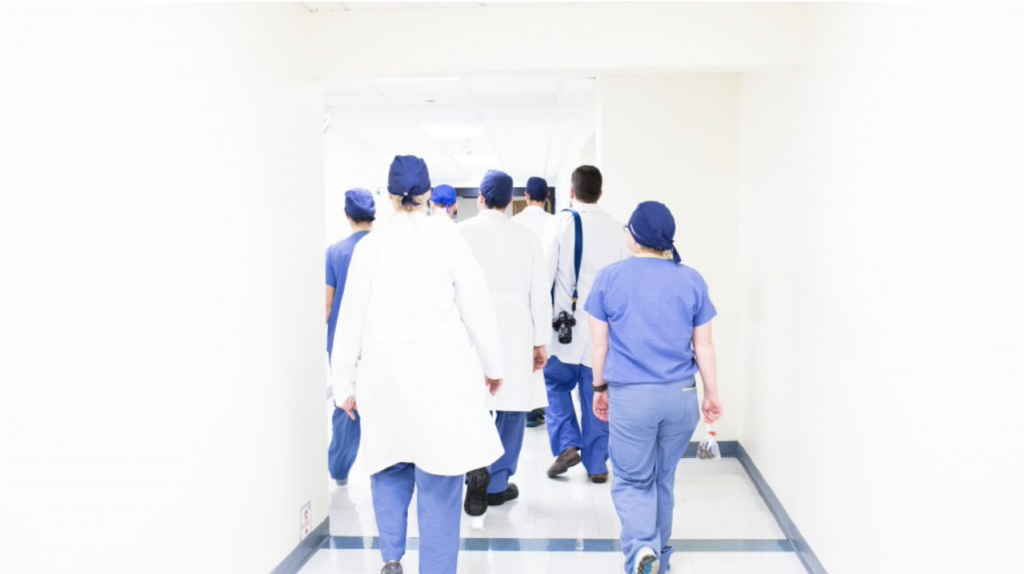 LIMA support Gloucestershire NHS Trust on their journey to outstanding patient care
For healthcare professionals, accessing patient information at any time from any device is not nice to have – it's critical. With video consultations routine¹ and digital apps fast-tracked by the NHS², Trusts are under pressure to deliver better patient outcomes via digital transformation – regardless of how difficult external conditions may be.
Effective transformation requires more than digital files and smart devices. With the NHS employing >1.1 million people³ – including staff now working from home – Trusts are striving to simplify operations while managing multiple complexities:
Preparing for the unknown
While the impact of the pandemic is still being measured it has taught us that we need to prepare for the unexpected. In the context of a Trust's digital transformation strategy, it must now include how to
Provide the community with access to appropriate care regardless of the location of patients, clinicians or information
Enable clinicians to effectively interact with patients, colleagues and data
Deliver a network that can securely provide continuity of care in any context
Network topology
With the network edge extending to smartphones and home Wi-Fi, and millions of patient records undergoing digitisation, network management is a challenging task. Current guidance recommends basing administrative, primary and outpatient care from home wherever possible⁴. This means IT teams have network points to manage that were previously not their responsibility.
Safety and security
The cyberattack of 2017 impacted one-in-five Trusts⁵ and highlighted how attractive a target the NHS is for cybercriminals. An expanded network presents a larger threat surface which leads to IT teams, patients and Trust boards requiring assurance that any solution has the ability to protect all network assets and access to services.
Placing your trust in the right platform
By combining our experience in the UK healthcare sector with VMware's capabilities, LIMA can help NHS Trusts deliver on their commitments to improving patient care. Using one of the leading Trusts we work with – Gloucestershire Hospitals NHS Foundation Trust – as an example, here's how we addressed the three key challenges:
Adapting the long-term vision for an unpredictable reality
With 8,000 users across multiple sites, the vision of Gloucestershire NHS is to deliver outstanding patient care. Fulfilling that vision relies upon the following elements:
Acquiring a hyper-converged platform to dynamically and efficiently deploy IT resources
Adopting an electronic patient records system
Delivering secure, fully redundant access to IT systems
LIMA identified VMware Cloud Foundation as the best solution to support the Trust's desire for a hyper-converged platform that would support its 50+ critical clinical systems and the requirements of different user types. This decision also meant the Trust could rapidly roll-out 2,000 new virtual desktops to support mass remote working – something that had been unthinkable a few weeks earlier.
A perfectly balanced network
Supported by VMware specialists, LIMA delivered a network where every element was fine-tuned for performance – in this case, vSAN storage technology, NSX Data Center networking and vRealize Suite for management and automation. This gave Gloucestershire NHS the ability to:
Proactively identify and fix issues before they impacted end users
Offer true high availability and redundancy across their sites
Move to the cloud in a modular fashion
"VMware Cloud Foundation means care is no longer limited to a paper set of notes. With electronic patient records, we have the ability to make care better for every patient, every day" – Tim Mullan IT Transformation Programme Lead, Gloucestershire NHS Foundation Trust
Protecting patients in more ways than one
With responsibility for sensitive information relating to tens of thousands of patients and a need to avoid the disruption to care that a cyberattack could cause, enterprise-level security was key. With NSX Data Center in place, Gloucestershire NHS can protect its entire environment against attacks by using soft firewalls that ensure network communication only occurs between servers and users that are authorised by their IT and network security teams. From clinicians being able to access patient records from any location or device, through to ward managers reporting the elimination of errors caused by illegible handwriting, LIMA using VMware Cloud Foundation has provided the backbone upon which the Trust can deliver tangible improvements in patient and clinician experience.
How can LIMA help?
The technology services on which the NHS run are critical to all of us. Balancing the need for performance and availability against the pressures for effective security and limited resources are key challenges in the Healthcare sector and ones we are experienced in navigating with our customers.
Our capabilities cover the full IT portfolio: cloud and managed service, enterprise networking and data centres, enabling us to provide solutions to some of the biggest technology challenges affecting the healthcare sector. Click here to find out more.
Sources:
https://www.nhs.uk/using-the-nhs/nhs-services/gps/gp-online-and-video-consultations/
https://healthtech.blog.gov.uk/2020/03/26/rollout-of-video-consultation-across-general-practice/
https://digital.nhs.uk/data-and-information/publications/statistical/nhs-workforce-statistics/july2020
https://www.nhsemployers.org/covid19/health-safety-and-wellbeing/supporting-staff-at-homeandwork/enabling-and-supporting-staff-to-work-from-home
https://www.themedicportal.com/blog/nhs-cyber-attack-what-you-need-to-know/