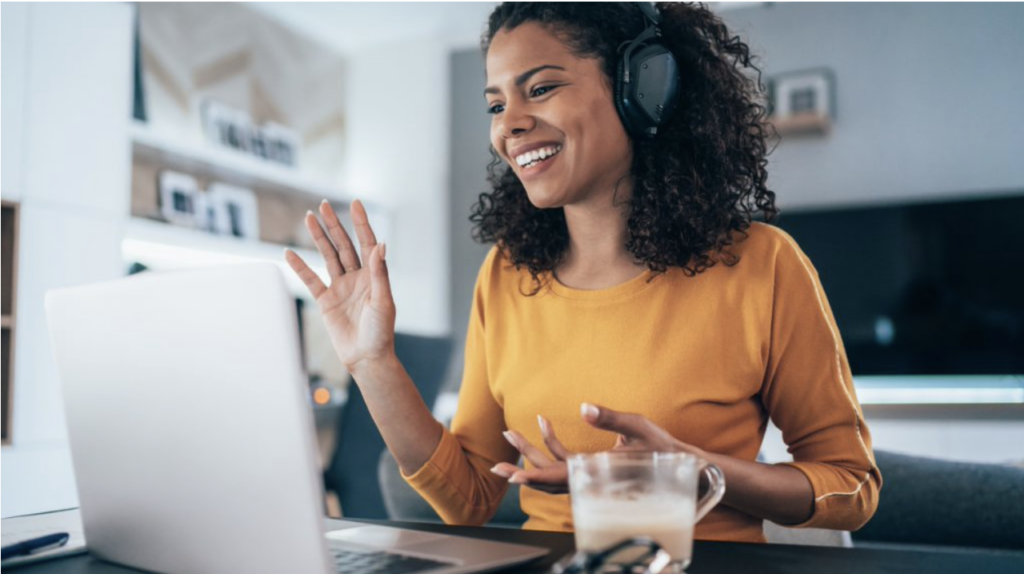 The technology you need to keep remote employees engaged
Working from home has become a necessity in today's modern workplace. However, with such a drastic change in the world of work, many organisations have been left wondering how they can engage their employees whilst remote working.
Now more than ever, collaboration has never been so important. So, how can you ensure your people and teams stay connected, engaged and happy?
Thankfully, advances in technology mean that organisations that were previously used to operating in an office environment, now have many options to solve the challenges faced by teams spread across the globe.
In this blog, we've listed some helpful, creative strategies to help you engage remote employees, all centred around one main theme: technology.

Creating a culture of connectedness
In this new world of work, employers must invest in new and innovative ways to encourage communication and collaboration. More specifically, technology that can support employee engagement for their teams, inside the office and out.
Here's where Teams comes in. Microsoft 365 gives you access to Microsoft Teams, to help you securely share, connect and communicate with ease. You can share files, live edit documents, instant message and video call to ensure fluid communication across organisations.
Features such as together mode when making a video call in Teams helps employees feel closer together even when they are apart by placing them in a shared background. This makes meetings more engaging by showing participants' faces and body language, making it easier to pick up on the non-verbal cues that are so important to human interaction.
READ MORE | Microsoft Teams adds CarPlay integration along with new features for calling
Host face-to-face meetings and social hangouts
Maintaining good communication is one of the most important things to consider when you're trying to engage remote employees. It's very easy to hold face-to-face conversations and contact colleagues via extension numbers, in the office. However, when working remotely, this can be more challenging. Phone systems may prove less capable, extensions can be unavailable and you could be relying on your mobile, with very few face-to-face conversations.

Microsoft 365 offers many communication methods which are driven mainly through Microsoft Teams. The service excels at providing a communication platform for staff to stay in touch, via voice call, video call, chat or even just an @mention. 
Encourage health and wellness
Microsoft 365 has released a number of updates relating to personal productivity, health and wellness. With the help of AI-powered Cortana, you can set aside time for focusing on specific tasks, set reminders to take a break and use resources to learn a new skill. Microsoft has also recently partnered with Headspace to bring a curated set of mindfulness experiences and science-backed meditations into Microsoft Teams.
At the beginning of the day, straight to their Outlook inboxes, users will receive a daily briefing email from Cortana which includes key personal productivity insights and suggested tasks for that day. From helping you to prepare for an upcoming meeting by intelligently surfacing related files and tasks, connect with the right person, or join your next meeting – your personal productivity assistant has you covered.
LIMA is an expert in driving modern workplace transformation. We provide tools and resources that ensure employees can collaborate effectively and share information securely, no matter where they work.
As a Microsoft Gold Cloud Productivity Partner, we are perfectly placed to assist our customers with evaluating and integrating solutions, from the entire Microsoft 365 stack. If you're interested in finding out more about how we can help your business stay connected in the modern workplace, click here.