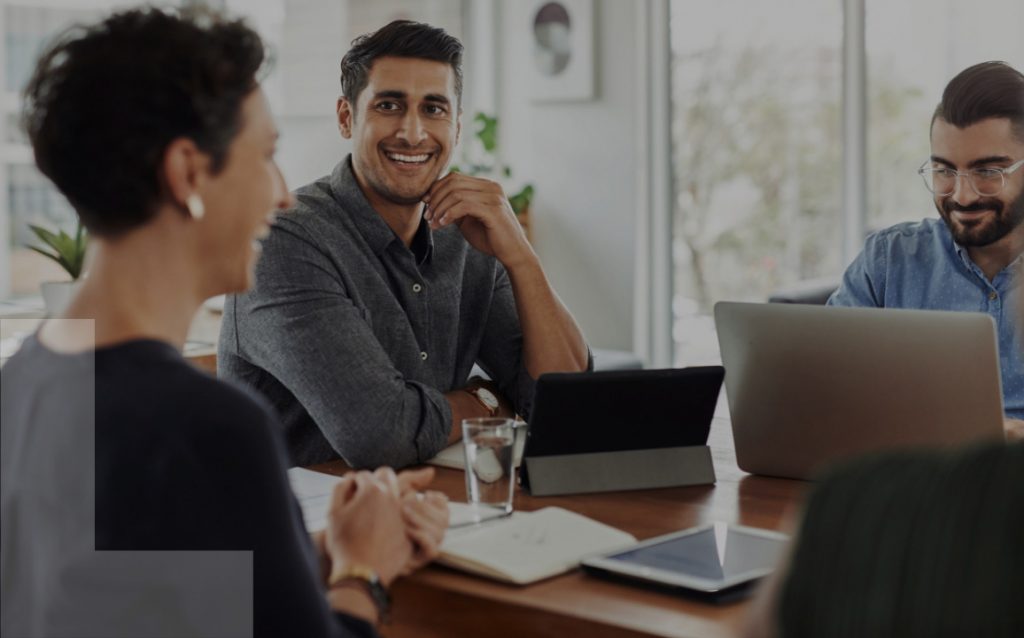 Today's successful businesses understand that they need to fundamentally rethink and change how they operate.
This year has seen disruption for businesses of all sizes and the unexpected move to remote working has been a challenge for everyone. In order to ensure productivity continues, businesses have had to overcome obstacles such as access to data, communication and security.
For those that haven't already moved to a modern workplace, data usually resides in a central location, such as a file server. This is great for those in the office but can cause issues when it comes to remote working.
Maintaining good communication is also a key consideration. It's very easy to hold face-to-face conversations and contact colleagues via extension numbers, in the office. However, when working remotely this can prove more challenging. Phone systems may prove less capable, extensions may be unavailable and you could be relying on your mobile, with very few face-to-face conversations.
The final point to examine is whether the newly implemented solution is secure. Setting up VPNs, handing out personal mobile numbers, emailing documents and saving locally must all be considered.
Thankfully Microsoft 365 gives you access to Microsoft Teams, to help you securely share, connect and communicate with ease.
---
Find out how we can help you design a modern workplace for your business.
---
What is Microsoft Teams?
Teams is a workspace that brings together chat, meetings, calling and Office 365. It's built on the trust of Microsoft security compliance that's crucial for businesses today. Microsoft Teams delivers on three core components, to create a digital workspace for high performing teams.
First, Microsoft Teams provides for the communication needs of a diverse workforce. Since preview, Microsoft Teams has evolved to a complete meeting and calling solution, including chat, voice and video. You can use Teams for informal, individual or group chats and have open conversations in a channel. This can even be accessed directly from your phone if you're on the go. This enables people to transparently share information, which can accelerate decision making. You can also move from a chat to a meeting easily, helping you to bridge geographical barriers.
When it comes to collaboration, the deep Office integration enables a multigenerational workforce to use the apps with which they are familiar.
You have access to Word, Excel, PowerPoint, OneNote, SharePoint, Planner and even Power BI, within the context of Teams. Teams brings all the Office 365 services together so that you can easily share and co-author files. This means that you can avoid using email attachments and having to search for the latest version of a document.
Finally, your team may use many services outside of Office 365, which can result in a disparate experience. However, Teams has been built to be a hub for all of the services and tools your team use on a daily basis. This means you can customise Teams with tabs, connectors and bots to include the apps and services you need.
How does it work?
Teams works by allowing you to create spaces where your team members can collaborate. Each space is called a team. There are also channels within these teams.
A channel is a way of dividing a large project into smaller tasks, that are assigned to smaller groups. It's very simple for an individual to create a team, divide this into channels and add all the required members.
Once set up, you can begin communicating with the whole team, members of a particular channel or individuals. This can be one-to-one chat, group chats, video calls or team meetings. Teams is easy to use and gives you the ability to move from a chat to a private call, to a group meeting, with just a few clicks.
Once a team is created, you'll want to add data for collaborative working. This can be uploaded through the files tab, within your team. You can also use this area to create new Office documents. Placing your data within Teams means that you instantly benefit from all the features of SharePoint Online, such as co-authoring, commenting and versioning. Everyone in the team will have visibility and even receive notifications when comments are added.
If you want to collaborate with someone externally, you can invite them straight into the Team, as a guest member. They'll have access to all the data you place in that channel and can work with you, just like any other team member. They can even participate in chats and group calls.
Once proficient in the basics of Teams, you can use connectors to bring in data from a variety of sources, including Microsoft Forms, Lists, Planner, Visio and PowerBI. Outside of 365, there is a huge library of external apps you can use, such as Workday, Trello, Evernote and Jira.
If you don't see your external application in the list, you can use the Microsoft Power Platform to create custom solutions. This allows you to pull data from almost any source and have it pushed into Teams.
This is why Microsoft refer to it as the hub for teamwork.
Why do I need it?
Now more than ever, businesses are operating with a more mobile and flexible work pattern.
Microsoft Teams allows organisations to adapt to this by giving everyone the ability to collaborate from anywhere. It helps businesses to enable efficient ways of working. Teams are able to be more collaborative, with the ability to work transparently, providing regular updates which speed up information delivery and decision making.
Microsoft Teams is also a driver of digital transformation, by helping businesses of all sizes to modernise business processes and align them with how people work in the modern workplace.
How do I get it?
Microsoft Teams is included in almost all Office and Microsoft 365 plans, starting from Microsoft 365 Business Basic.
If you have a 365 subscription, you are likely to have access to Microsoft Teams. As always, speak to your Account Manager if you would like assistance on identifying the most appropriate Microsoft 365 plan, in order to take advantage of Microsoft Teams.
How can LIMA help?
LIMA is an expert in driving modern workplace transformation.
We provide tools and resources that ensure employees can collaborate effectively and share information securely, no matter where they work. We're excited to offer a Teamwork Assessment that can assist in accelerating your digital transformation journey.
LIMA's Microsoft 365 Teamwork Assessment enables us to engage with our customers to identify use-case scenarios, create strategic alignment and define actionable roadmaps, that deliver transformational business value.
Through our Teamwork Assessment, we aim to produce the following high-level outcomes:
Gain a holistic view of your current and future state, by reviewing capabilities across security, teamwork, meetings and change management.
Accelerate digital transformation, by aligning your business opportunities and challenges with capabilities from Microsoft Teams.
Produce an actionable plan which will assist you in driving the adoption of Microsoft Teams.
Speak to your account manager or email enquiries@lima.co.uk
to find out more about how LIMA can help mobilise your workforce, with our Microsoft 365 Assessment Services.