Unveiling the State of Cyber Security Capabilities: first-hand insights from Infosecurity.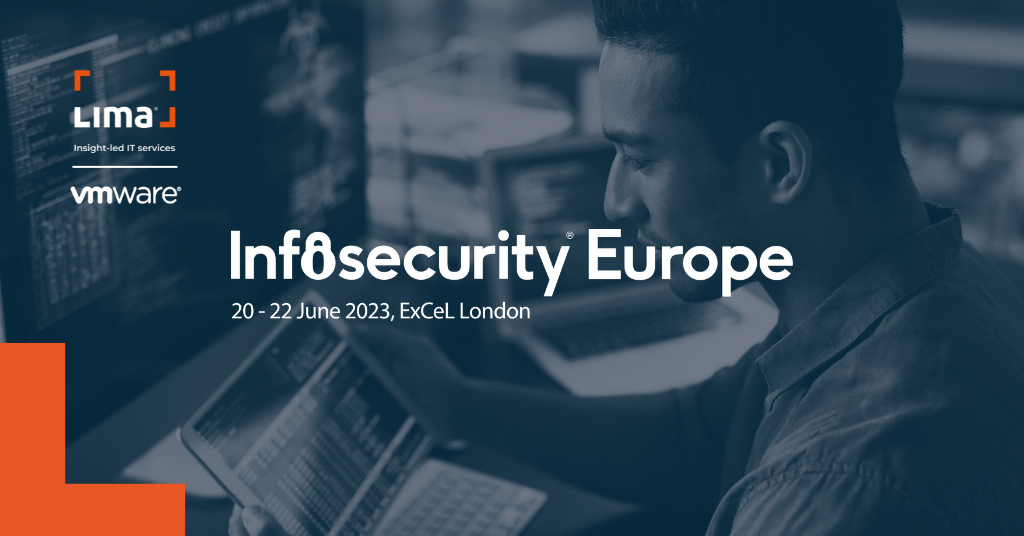 LIMA alongside VMware were busy at today's Infosecurity helping numerous organisations review their Cybersecurity and Ransomware posture using the NIST-based security framework and Capametrix assessments.
With all the anonymised data gathered via Capametrix assessments, we can reveal intriguing insights into the current state of cybersecurity practices.
A Journey Through Cybersecurity Capabilities
Risk Assessment: One of the crucial aspects of cyber security is the ability to identify and document asset vulnerabilities. Our data revealed that only 40% of respondents agreed or strongly agreed with this capability. This statistic highlights a significant challenge in accurately recognising potential vulnerabilities within enterprise systems. It is imperative for organisations to enhance their risk assessment practices and adopt robust methodologies to identify and document asset vulnerabilities effectively.
Information Protection Processes and Procedures: As data breaches continue to rise, protecting sensitive information has become paramount. Our analysis exposed a discrepancy in information protection processes and procedures. While 55% of respondents agreed or strongly agreed with their ability to identify configurations posing potential risks, 30% of respondents disagreed or strongly disagreed. This finding emphasises the need for organisations to adopt comprehensive measures to secure critical data effectively and bridge the gap in their information protection practices.
Analysis and Recommendations: Strengthening Cybersecurity Resilience
Bridging the Vulnerability Gap: The responses revealed that 65% of respondents expressed uncertainty regarding their ability to effectively identify and document asset vulnerabilities. This statistic underscores the need for organisations to invest in vulnerability management plans and prioritise regular vulnerability scans. By addressing this vulnerability gap, enterprises can proactively identify and mitigate potential risks, thereby strengthening their cybersecurity defences.
Fortifying Incident Response and Recovery: Cyber incidents pose a constant threat to organisations. While 70% of respondents acknowledged the importance of having response and recovery plans in place, 25% expressed disagreement or uncertainty. Improving incident response functions within an organisation and establishing incident alert thresholds are critical to an organisation's ability to detect, respond to, and recover from cyber security incidents. Organisations should prioritise incident response training, conduct regular drills, and refine their incident response plans to enhance their resilience against cyber threats.
Charting the Path to Cybersecurity Excellence
It's only been our first day at Infosecurity, however, the conversations we had have provided valuable insights into the current state of cybersecurity capabilities among organisations across industry. The data revealed areas where companies excel and areas that require further attention. By aligning their cyber security practices with the NIST framework and adopting the recommended measures outlined in this blog, organisations can embark on a journey toward cybersecurity excellence. This includes mitigating risks, safeguarding critical assets, and effectively protecting against the ever-evolving cyber threat landscape.
If you need any advice or support on your cyber posture, visit us at stand L50 or complete one of our assessments here.
Why LIMA?
We are the strategic IT partner for the most ambitious organisations, we deliver insight-led IT services that focus on delivering tangible business outcomes whilst overcoming Business and IT challenges at the same time focusing on Resilience, Growth and Optimisation. LIMA.co.uk
About VMware
VMware is a leading provider of multi-cloud services for all apps, enabling digital innovation with enterprise control.
At the heart of everything we do lies the responsibility and the opportunity to build a sustainable, equitable and more secure future for all.​ VMware.com
For more information, please contact: enquiries@lima.co.uk