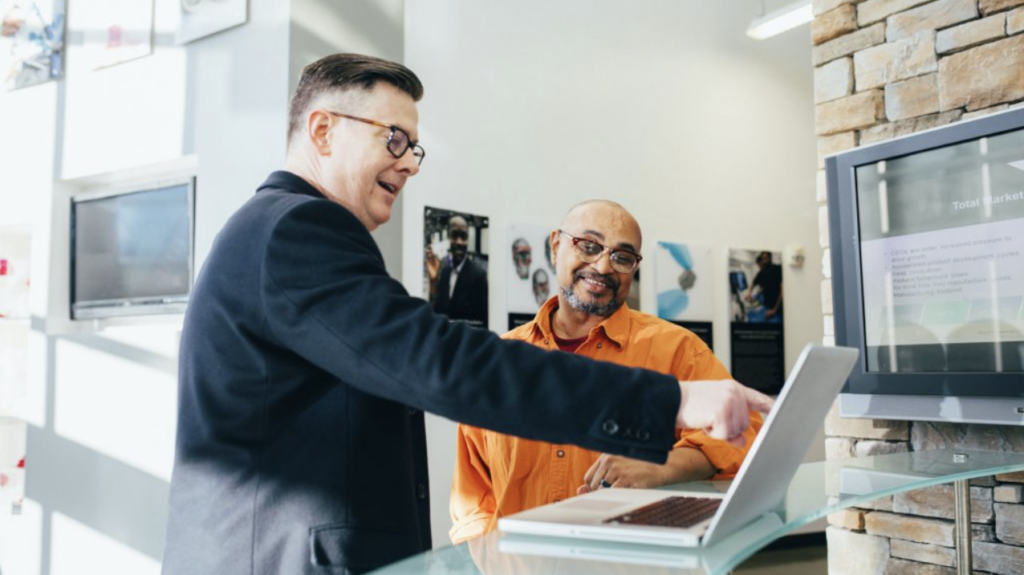 5 tell-tale signs your business is ready for the cloud
Recent global events have seen a significant increase in businesses rapidly adopting cloud solutions to ensure a more flexible, scalable and robust IT infrastructure. However, not all have made the move and maybe considering whether they need to, or what the benefits might be.
As remote working and cloud-first strategies look set to stay, we take a look at some of the key considerations for any business considering their move to the cloud. If you answer yes to any of the questions below, it may be time to make your move.
Does your team need effortless remote collaboration?
As remote working looks here to stay, your employees need to access to information and applications from anywhere, at any time. With a modern workspace, you can make that happen. Microsoft 365 enables businesses to rearchitect the way devices are provisioned, how applications are deployed and how employees can access data. This enables business leaders to support a new work culture, with enhanced collaboration, access to always-on information and the ability to work remotely – all whilst maintaining strong security controls.
Do you need a flexible and scalable backup solution?
Legacy storage solutions are unable to easily adapt to the changing needs of your business. With a cloud backup solution, you can scale both up and down with unlimited and fully flexible storage capacity which supports long-term cost savings. Not only do you have the peace of mind of business continuity but a move from on-premise storage allows you to free up your IT team to support other strategic projects.
Is security and compliance a key consideration?
Features like multi-factor authentication, conditional access and sensitivity labels mean that you can guarantee your data is secure with a cloud solution supported through platforms such as Microsoft 365 and Windows Virtual Desktop. What's more, with a cloud service provider that ensures they adhere to international and industry-specific standards, you can be assured that your information is encrypted and secure.
Is innovation at the forefront of your business?
With a cloud solution, agility and scalability is second to none, meaning your organisation's IT infrastructure can seamlessly adapt and integrate with the ever-changing needs of your business. Whether it be backup, disaster recovery, infrastructure or a modern workspace, you can ensure your organisation's cloud-first future with the right platforms for your business.
Are you looking for a cost-effective solution?
The flexibility of cloud computing gives organisations effective financial control through scalability and the overall reduction in operational costs of an on-premise solution. Whilst legacy infrastructure can be costly to maintain, the agility of cloud means that you only pay for what you use.
Whether you're just starting on your cloud journey or you want to ensure that you're getting the most from your current solution, contact our team to arrange a cloud readiness assessment, here.