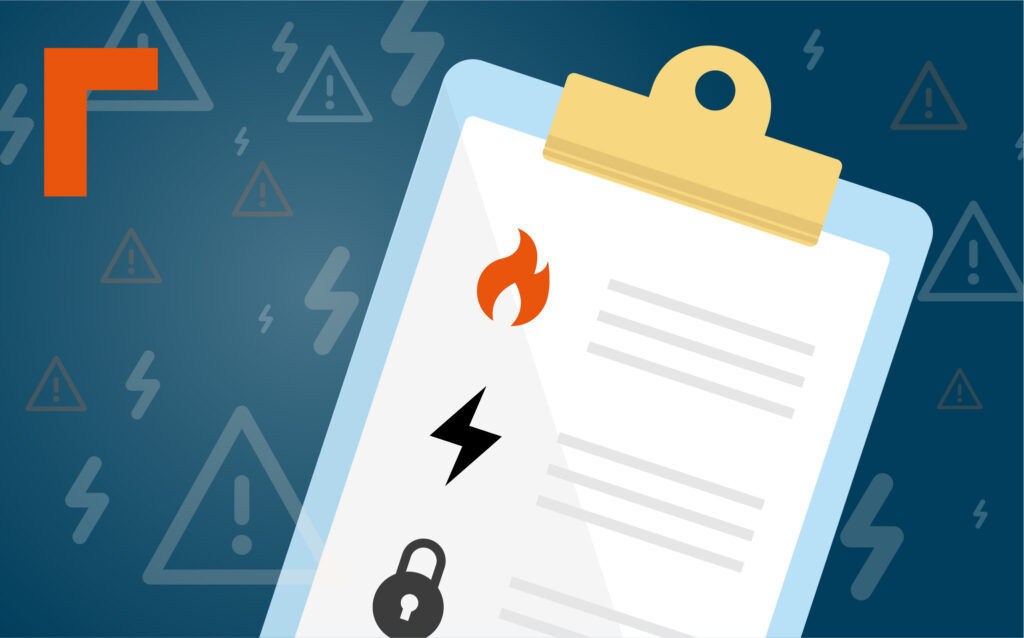 Five shocking statistics that will make you rethink your disaster recovery plans
Disaster can strike anywhere at any time, and if you're not prepared, it can bring unnecessary stress and costs, both financially and to your reputation. Disaster Recovery as a Service (DRaaS) can provide the critical support organisations need to stop focusing all their energy on maintaining their IT services and start looking to the future.
Fundamentally, a cloud-based DRaaS solution offers business resilience and innovative cybercrime mitigation, ensuring that, should the worst happen, your business would be back up and running quickly and efficiently with minimal disruption.
In this blog, we'll share the key disaster recovery stats you need to know and outline steps you can take to protect your organisation.
1. 94% of companies suffering from catastrophic data loss do not survive.
The true cost of data loss extends beyond monetary loss, with the potential to destroy a brand's reputation as well as customer trust and loyalty. According to research, of the 94% of companies who will fail to survive a catastrophic data loss, 43% will never reopen and 51% will shut within two years.
To avoid significant data loss, it's critical to allocate resources to both defensive and mitigating security solutions. With the growth and sophistication of cybercrime, relying too heavily on a strong initial defense can create a false sense of security. Should a criminal penetrate this, data loss or manipulation can easily occur. However, with the right mitigating measures in place, such as a cloud-based DRaaS solution, you're able to recover applications quickly with minimal disruption. This means that you can reduce the threat of ransomware to your organisation and avoid catastrophic data loss, helping your business to thrive.
2. 33% of company folders are not protected in any way.
Internal file and folder security is critical for establishing an effective security posture. With the rise of phishing and password attacks, criminal actors are continually looking for new ways to gain access to corporate software and platforms. Once inside, it only takes an attacker an average time of 30 minutes to move laterally within a system. If your files aren't properly secured, attackers can gain access to sensitive material and exploit this to launch ransomware, or cause disruption through manipulation and deletion.
However, cybercrime isn't the only way for a disaster to strike with unprotected files, with human error accounting for up to 75% of data loss. This can manifest as accidental deletions, file misplacement, or incorrectly saving documents. Repeating these errors can have serious and costly implications that affect business continuity. To reduce the danger of data loss in this way, we recommend regular employee training that standardises file saving and document transferring processes, as well as a bespoke disaster recovery solution from a trusted and experienced provider.
3. Four out of five organisations have an Availability Gap.
According to a recent report, four out of five organisations are anxious or dissatisfied with their recovery capabilities when compared to the expectations of their business unit. With 82% of surveyed organisations recognising the inadequacy of recovery speed and backup success, it's essential that your business implements a disaster recovery solution that is well suited to your recovery time objective to minimise data loss.
At LIMA, our DRaaS solutions have a recovery point objective from 1 minute upwards and a recovery time objective from just 1 hour. These components are critical to narrowing your availability gap and restoring trust in your disaster recovery operations.
4. Without proper upkeep, only 57% of backups are successful.
While having a disaster recovery strategy in place is valuable, it's important not to become too complacent, especially if you are using older backup solutions. According to studies, older or incompatible backup solutions have a low success rate in restoring data, with only 57% of backups and 61% of restores being successful. In the case that a full recovery is needed, the study discovered that organisations with inadequate backups will only succeed 35% of the time.
This shocking statistic emphasises the importance of a DRaaS solution that fits your company's needs. While working with a reputable vendor will help you identify this, using a hybrid backup solution incorporates both cloud storage and hardware, offering several paths for data recovery. Regular testing is also essential to ensuring that your disaster recovery system can begin recovery as soon as possible, minimising downtime and reducing overall data loss. With LIMA, we provide annual testing to all of our solutions, alongside automated recovery testing, to ensure our processes are fully optimised.
5. Businesses that have already implemented DRaaS saw reliability (69%) and flexibility (60%) as two important elements for partnering with a provider.
Implementing a DRaaS solution provides businesses with exceptional data security and backup reliability, offering a silver lining in the case of a disaster. When looking for a DRaaS solution, it's vital to choose a provider who is experienced, trustworthy, and flexible in order to find a solution that's tailored to your company's needs.
At LIMA, our bespoke DRaaS solutions use enterprise-grade cloud technologies, as well as automation and remote backup, to provide high availability and business continuity during outages. Our DRaaS solutions can provide real-time replication, which continuously backups changes to ensure that no data is lost during an outage. With over 20 years of experience in data recovery and remediation, we've seen firsthand the ever-changing world of data protection. Due to this, we deliver flexible, streamlined solutions that quickly adapt to shifting demands – without the need for manual intervention.
What does this mean for your disaster recovery plan?
DRaaS represents the next generation of data protection and business continuity assurance. It gives businesses the ability to recover applications in the cloud, if and when needed, whilst reducing the cost and complexity of recovery capabilities.
With LIMA DRaaS you can gain high flexibility and realise cost-effectiveness in having the right disaster recovery solution in place. Our secure, flexible solution will deliver enterprise-class protection for your virtual machine or physical server workloads, giving you unparalleled reliability and protection.
Need more information on DRaaS features or pricing? Contact one of our experts on 0345 345 1110 or enquiries@lima.co.uk
Sources:
• University of Texas research.
• Varonis 2021 Global Data Risk Report.
• Veeam Availability report.
• Veeam, 2019 Cloud Data Management Report.