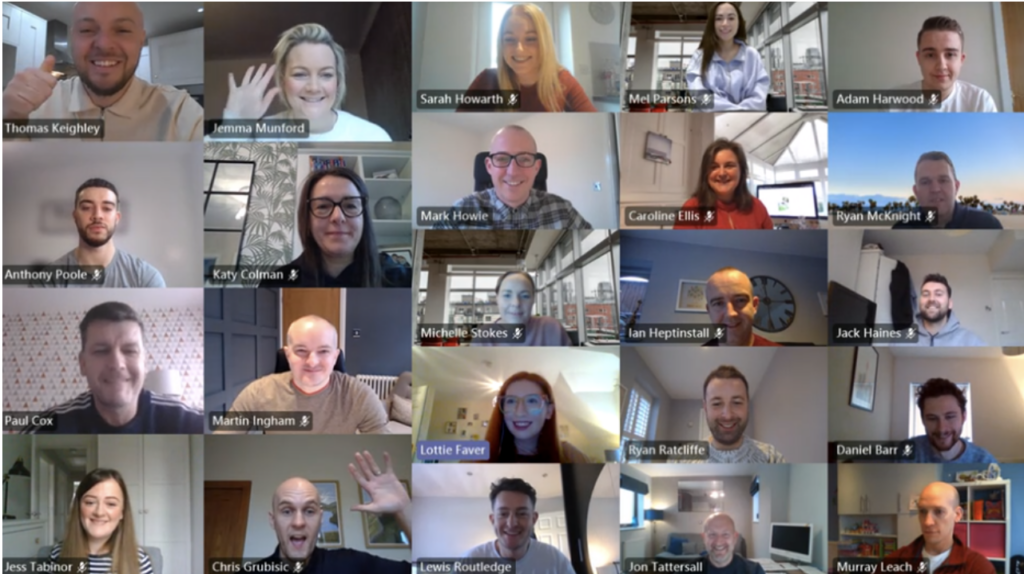 LIMA 2020 year in review and a look to the future
There's no question that 2020 was a year that no one could have predicted. It was the year of sharing screens, shouting "you're on mute" and the year that "home" became more important than ever.
So, as we come to the end of the second week of 2021, we thought we'd reflect on some of the positive things that have happened here at LIMA. Despite everything that 2020 threw at us, we continued to support our customers, cement new partnerships, win awards and most importantly, grow the LIMA team to provide the best service to our customers.
A change in the way we work
We reimagined the way that we worked, using software such as Microsoft Teams. Whilst working remotely, we came up with innovative ways to engage our customers from webinars through to creating engaging content that keeps them up to date with the latest tech news. Thanks to our incredible internal teams, we got ourselves, and many of our customers, set up to work from home almost overnight. Check out our remote working setups…
A proud moment for LIMA…
We're especially proud of our work with Gloucestershire NHS Foundation Trust (GHNFT) and for winning the Force for Good Award at the VMware Partner Recognition Awards 2020.
The Force for Good Award is awarded to VMware partners that have used VMware solutions to positively impact the world. The revolutionary, tiered solution we delivered for GHNFT supported closer integration and collaboration with local health and social care providers to ultimately improve patient care. The fully software-defined VCF implementation was the first of its kind in the NHS. Want to find out more about our work with GHNFT? Click here to find out more about our partnership.
Expanding our client portfolio
In 2020 we were delighted to win contracts with 26 new customers, creating further relationships with several housing associations and hospital trusts, right through to pharmaceutical wholesalers and many more. We can't wait to expand our client portfolio further in 2021!
We're particularly proud of the work that we have done throughout the year to support several housing associations with transitioning their systems to a hybrid cloud environment, ultimately deploying smarter solutions to help better the community.
Supporting local communities
More than ever before, 2020 highlighted how incredible our NHS heroes really are and we wanted to give something back to say thank you for their continued hard work over a challenging year.
Back in March, we were proud to team up with our friends at The Big NHS Lunch Box to help deliver 1,000 Subway meals to our dedicated frontline workers at Salford Royal and Royal Oldham Hospitals.
Coupled with that, we ran a variety of fundraising events (as many as Covid allowed) to raise money for our employee-chosen charity of the year, Wood Street Mission, who provide practical help and support to children and families living on a low income in Manchester and Salford. Below are a few of our favourite memories from our 2020 charity fundraising events…
To read more about how we supported Wood Street Mission over the past year, click here.
Investing in our people
Throughout 2020 we were fortunate enough to be able to grow our internal teams and have welcomed new employees in our Sales, Marketing and Technical teams.
In Sales we have been proud to launch our first-ever graduate training programme, allowing us to invest in the talent of tomorrow. Two of our Sales Executives have embarked on a robust training programme to further develop their skills and experience, ultimately leading to an Apprenticeship in Technical Sales. We have also recruited several new Account Directors who have vast experience of the industry to enable a more consultative selling experience for our customers.
Our continued growth in cloud services has allowed our Modern Workplace team to more than double in the last 12 months and is an area that we expect to continue to grow at the same rate throughout 2021. The recruitment drive in our Technical team ensures that we can provide a faster, more efficient service for our customers whilst broadening our knowledge and expertise.
By investing in our people, we are ensuring we have the correct skillsets to support our customers, acting as a partner to help them achieve their strategic business goals.
We have many exciting roles available at LIMA, so if you're ready to thrive in a challenging yet rewarding environment, click here to view our latest vacancies.
A look ahead…
2021 is set to be a busy year for LIMA. Yesterday we held our first-ever virtual sales kick-off where we listened to inspiring talks on reaching our goals, discovered LIMA's sales strategy for 2021, participated in a virtual escape room and motivated each other for the year ahead.
Here's to a happy and healthy 2021 from #TeamLIMA!