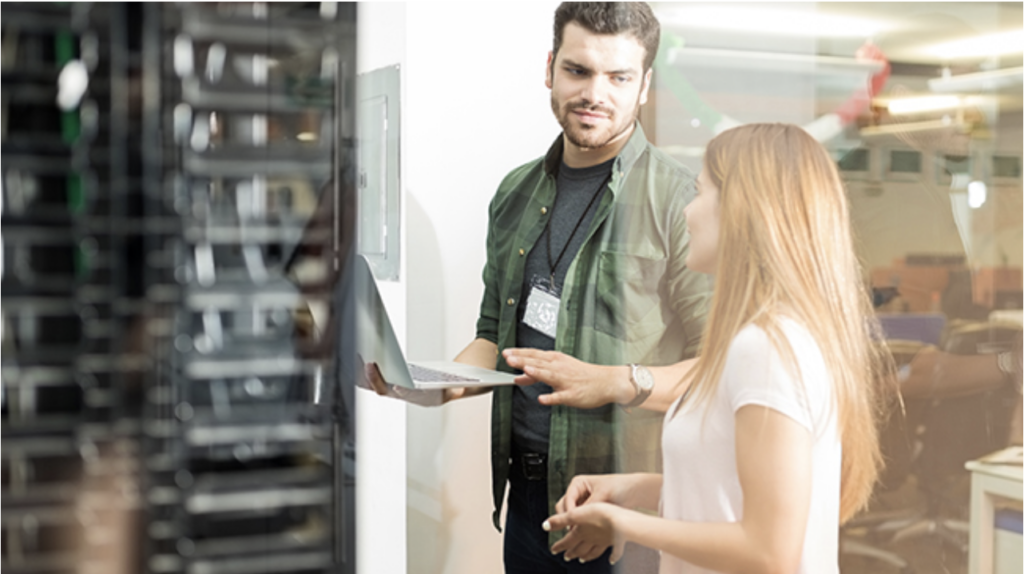 LIMA host virtual lunch and learn event exploring Backup as a Service
On Tuesday, LIMA was proud to host their first virtual lunch and learn event focused on Backup as a Service and why having a strong backup strategy aids business resilience in today's digital economy.
Hosted by Thomas Keighley, Head of Sales at LIMA, the speakers included:
Ian Heptinstall – Senior Solutions Architect at LIMA
Ryan McKnight – Account Director at LIMA
Stephen Buckton – Head of IT at Kite Packaging
The webinar began with a brief overview of LIMA cloud services where Thomas explained a bit more about the consultative approach that LIMA uses when engaging with customers:
"Everything we do is about partnerships at LIMA. Our initial conversations are driven through a consultative approach to understand your organisation and the outcomes you need as a business, and what technology is going to be right for your organisation to help you deliver those business outcomes."
Backup as a Service benefits
Ian, LIMA's Pre-Sales Architect gave an insight into the benefits of Backup as a Service and although these can vary on a case by case basis, the top three that LIMA see working for all customers are:
Free up your ​IT team​ – to support more strategic transformation projects whilst quickly adding skills to your ​in-house team with a ​trusted partner.
Utilising an OPEX operating model​ – it's more cost-effective than having an on-premise solution.
Gain anytime access​ – reducing the need ​for on-premise ​backup resources and enabling you to protect your Office 365 data​.
Click here to read our latest blog which looks at the five reasons you should move to a cloud-first BaaS strategy and the business benefits you can achieve.
Ian added:
"We've used our expertise in designing and delivering the traditional and cloud-tailored backup solutions to provide a more modern, backup as a service solution that meets our customer needs and addresses the challenges you face in this digital age of data.
As you can expect from a modern backup as a service solution, we can provide unlimited scale and storage capacity, whether this be long-term retention, business data growth or changes in application services, regardless of whether this data is in the cloud or on-premise. We can grow your backup capabilities fast and seamlessly within our service offering."
A Q&A with LIMA customer, Stephen Buckton
We were delighted to be joined by one of our customers, Stephen Buckton, who gave an overview of how Kite Packaging and LIMA are working in partnership to provide seamless backup and data protection in a Q&A session.
Having worked with LIMA for over 13 years, Stephen shared why moving to a cloud-first backup strategy was an important step:
"We were in a situation where we were leaving ourselves exposed, although we had a backup solution in place, we were making a lot of assumptions on how well that backup solution could bring us back online if such a need arose. Although we had the data there, we didn't have the wrap-around virtual infrastructure that was needed to bring that data back online quickly."
Stephen explained that as a lot of accountability rests on his shoulders, the solution gave him peace of mind. He shared just a few of the positive outcomes he has seen from BaaS:
"We have found ourselves in a very good place for backup and replication, we have a very solid foundation there which we are still building upon…
In terms of benefits to the business as a whole, there was stakeholder approval and they were happy with what we'd implemented. There is confidence now that we're in a good place with restoring data and it certainly sits well with business tenders too."
Commenting on the success of the event, Thomas Keighley, LIMA's Head of Sales said:
"The session was intentionally kept informal to allow attendees to find out more about how LIMA approaches Backup as a Service and to gain an insight into how similar solutions could potentially be implemented in their respective businesses.
Overall, the event was a huge success with almost 50 people attending to learn more about LIMA's cloud solutions and we're excited to deliver the next one. Stay tuned on our blog and social channels for more information in the coming weeks."
Missed the BaaS lunch and learn? There's still time to find out about LIMA's cloud services
Over the next few months, we'll delve into one of our services in additional lunch and learn sessions and talk about how they deliver real business benefits. ​
Schedule of topics for our Lunch and learn sessions: ​
Backup as a Service   ​
Disaster Recovery as a Service ​
LIMA Cloud assessments ​
Security as a Service ​
LIMA ProActive managed support ​
---
LIMA are experts in cloud services and our technical specialists will deliver the right solution for your business, making sure you get the flexibility you need from your cloud services whilst maintaining effective financial control. Click here to speak to one of our Account Managers to find out more.