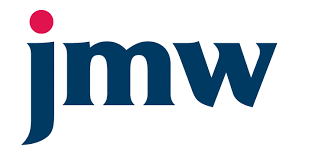 Working in collaboration with the JMW ICT team, we developed a strategic IT roadmap to implement a solution that factored in systems and application dependencies, disaster recovery and business continuity RPO/RTO requirements, as well as current and future business initiatives. The full infrastructure refresh provides full resiliency across multiple sites and business continuity through LIMA Cloud services.
Manchester-based law firm JMW prides itself on an entirely new approach to the provision of legal services. With a strong emphasis on quality and efficiency, JMW's 48 partners and 340 staff are trained to understand client needs and how best to meet expectations.
Key challenges
Losing time across the business in billable hours due to slow systems
---
Technology solutions
FlexPod platform utilising NetApp Storage and Cisco Data Center Networking and Compute
Citrix XenDesktop, XenApp and Netscaler MDM
Resilient, high availability MS Exchange
Business Continuity as a Service
---
Results at a glance
Improved case management software performance – logins reduced from 90-120 seconds down to 30-40 seconds
Increased email availability
Improved staff mobility
---
"We conducted a lengthy tender process in which LIMA and two other parties were short listed. LIMA were selected based on experience, professionalism and our considered opinion they could actually deliver the project. LIMA conducted an in depth investigation of the old system to understand where the stress points were and then help to architect a system that was fit for purpose now and also in five years' time and beyond."

Ged Chadwick, Director of IT and Communications, JMW Solicitors
---
LIMAs Methodology
Four simple steps to more intelligent technology
⸻ Learn
⸻ Implement
⸻ Manage
⸻ Assess
---
Identifying aspirations and challenges
LIMA's experience in the legal sector meant our team was dealing with the familiar objective of improving efficiencies across the board. With the case management software, Proclaim, our objective was to significantly reduce the time it was losing across the business in billable time due to slow log-in responsiveness.

To achieve JMW's objectives, we had to collaborate with third parties, including Proclaim developers Eclipse, in order to gain an in-depth understanding of the application, how it integrated with every aspect of JMW's business and its other vital applications, such as email and its digital dictation system.

This is where our hands-on experience working with the Proclaim application as well as Exchange and Citrix for other firms in the legal sector enabled us to apply key insights to efficiently achieve our objectives for JMW.
---
Long-term solutions for digital transformation
It was agreed with JMW that a phased approach to the project was to be implemented with defined key milestones and deliverables at each phase. This ensured the JMW ICT team and its users realised the full benefits of the IT investment, as well as providing the assurance and confidence in LIMA's ability to deliver and accelerate ROI.

LIMA deployed a converged infrastructure solution to address the three layers of JMW's infrastructure – storage, compute and virtualisation. The use of an active/passive data centre model provided JMW with efficiency, availability, performance, scalability and streamlined failover between the two data centres.

In addition to the core infrastructure solution, LIMA provided a highly scalable and performing Citrix deployment for JMW's users based on the latest generation of Citrix technologies. We also made significant improvements to the resiliency and availability of Microsoft Exchange for Email services, providing JMW with always-on email services across both data centres.
---
Equipping JWW solicitors with the tools to grow
Supporting JMW's entire estate is LIMA's ACTIV Alert service, providing the firm's ICT team with 24/7 access to LIMA's experts to provide escalation response to incidents and problems to ensure rapid restoration of service.
---
We'd love to hear from you.
If you have a question you'd like to ask, we'd love to answer it.