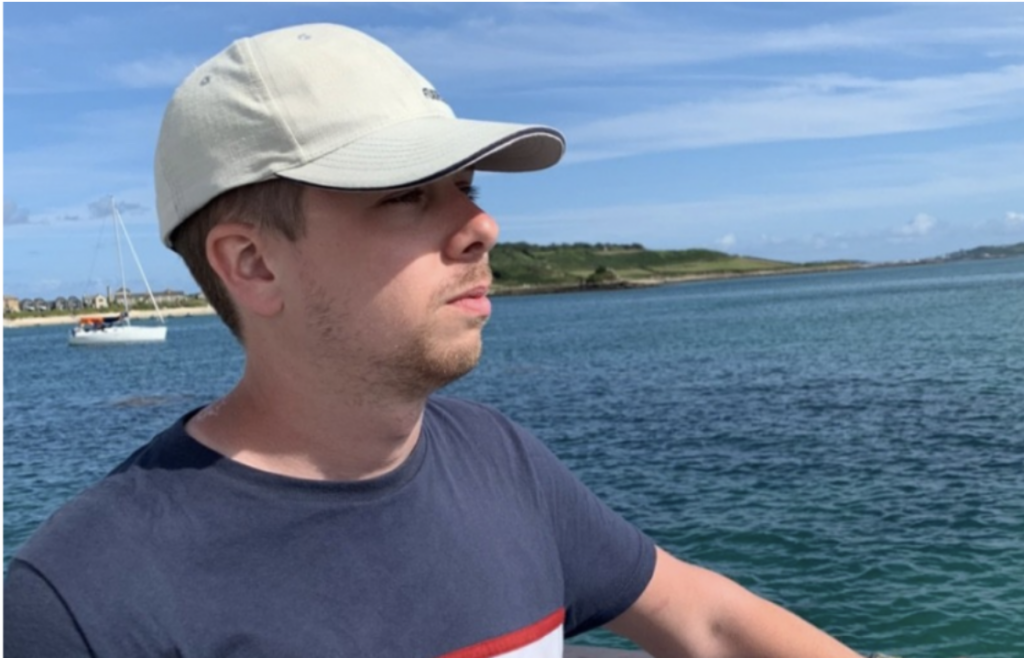 5 minutes with Ollie Potts, LIMA's new Cloud and Optimise Manager
In our latest blog, we caught up with LIMA new starter, Ollie Potts, to find out more about life at LIMA, and more specifically, what it's like to start a new role remotely.
Ollie has worked in tech for 10 years, originally beginning his career as a First Line Engineer and quickly progressing through Second and Third Line to become one of three engineers that worked on special projects for customers. Since then he's held roles such as Solutions Architect, Head of Network and Infrastructure and CTO.
5 minutes with Ollie Potts…
We firstly asked Ollie to share an insight into what his new role at LIMA looks like…
"I've joined LIMA as Cloud and Optimise Manager and my role is mainly to lead and inspire our Cloud and Optimise teams whilst managing a variety of continuous improvement initiatives across our Cloud products and services."
"There isn't really a typical day for me as I get involved in a lot of different projects but I'm currently focused on guiding the progression of our cloud services. On that subject, we have a really exciting announcement coming in relation to our cloud services so watch this space!"
The process of finding a new job and starting remotely whilst we're in lockdown is a very different experience from what we're used to. We asked Ollie, what made him want to work at LIMA?
"LIMA is doing exceptionally well within the technology space in Manchester and the people are what really sold it for me. Ever since I first spoke to Senior Management it was very clear that LIMA has a real passion to grow, and from my initial interview, I knew I wanted to be part of that journey."
What's it been like starting a new job remotely and how has LIMA supported you?
"The thought of starting a new job remotely was extremely daunting as it's very difficult to get a gauge of the company's ethics, values and culture remotely as you miss out on all of the intangibles you experience when you visit the company in person. You are not able to gauge the energy, the buzz. This is certainly not the case with LIMA; since I've been here we've had a number of company meetings, remote charity events and this week we're even having a virtual Employee Appreciation Week."
"Overall LIMA has been incredibly supportive and I feel like the entire team has extended a very warm welcome, even if I'm yet to meet my team in person!"
We asked Ollie if on his career journey he's picked up any good tips for maintaining a healthy work/life balance (especially during lockdown!)?
"My three top tips would be:
• Allow yourself time before and after you start work. Give yourself the time you would usually spend by yourself on the daily commute and use the time to read a book, listen to a podcast or simply grab yourself a brew. Don't be late though!
• One especially for remote working – block out short breaks in your calendar to avoid the dreaded 'back to back' Teams calls.
• Make sure you take time to get some fresh air. Be mobile and get outside if you can, you can even have a Teams call on your mobile instead of chaining yourself to a desk all day."
Want to read more about #TeamLIMA? Mark Howie talks all things career progression and life at LIMA on his journey to becoming our top-selling Account Director. Click here to read his blog.
Tell us what inspires you or provide your favourite inspirational quote.
"My favourite has to be one from Walt Disney. "It's kind of fun to do the impossible."
"I've always believed that what has not been done before or has not done very well in the past is nothing to be afraid of. I am an innovative and inquisitive mind and a strong advocate for testing and trying new things; it often leads to something awesome!"
Do you have any advice for any future talent looking for a career in tech?
"When I started my career, apprenticeships didn't really exist in tech. I wish they did! They are such a brilliant opportunity to get experience and to get embedded within a company."
"If you're looking to shift careers or start a job in tech, there is honestly no better time. Technology has been one of the key parts of our ability to continue through this pandemic and it will play a pivotal role in business's expansion over the coming years."
Shout out 3 incredible people in your network that are doing great things!
"It's difficult to limit to just three!
• My partner for supporting my decision to change jobs during a pandemic and for her work as a Speech and Language Therapist within the NHS.
• My family for putting up with my regular Facetime calls!
• Colleagues; new and old for being great friends."
---
Fancy the sound of life at LIMA? We're currently looking for bright, talented and driven people to join us during a period of exciting growth in a variety of roles. Click here to browse all our current vacancies, find out more and apply.